The school of Russian language for foreigners has existed from the mid of the last century. From that particular time the educational establishments of Minsk have invited the students from East Europe, Asia, Latin America.
All the teaching staff in Leader is highly trained Russian language specialists with considerable experience and post-graduate degrees. All teachers must be able to speak at least one or two other major European languages.
The best Belarussian teachers studied at Belarussian state university, Belarussian pedagogical university and Minsk linguistic university at philological departments. So the teachers of educational centre Leader are the graduators of these establishments. Some of them studied in Russia too.
So the courses are taught by highly skilled teachers with many year experience of work with international students both in Belarusian universities and abroad. Many of them are the authors of course books, tutorial guides and original methodologies for teaching Russian as a foreign language.
Sergey Trunin
Ph.D, Docent, Professor of Russian Academy of Natural Sciences. In 2002 he graduated from the philological faculty of the Belarusian State University, specialty "Philologist. Teacher of Russian language and literature". In 2008 he defended his thesis in Peoples' Friendship University of Russia (Moscow). Teaches Russian as a foreign language since 2007. Among his students – students from China, India, Poland, South Korea, Iran, Iraq, Nigeria, Nepal, Yemen and other countries. Hobby – literature and foreign languages. He speaks Ukrainian, English, Czech and German languages.
Anna Dolgovich
Anna graduated from Belarussian pedagogical university. She is a teacher, linguist, and interpreter. Has an experince of creating new programmes. While teaching she uses English and French.
Anna Gridushko
Anna's first university degree – a journalist, graduated from Belarussian State University. The second speciality is «Russian as a foreign language». She teaches Russian on Skype and individually. Among her students there are people from the USA, Eсuador, Australia, Germany, Switzerland, Island, Saudi Arabia, Poland, Great Britain, South Korea and others. The teacher also conducts scientific research about specific methods of Russian as a foreign teaching.
Svetlana Lipnitskaya
Svetlana graduated from Belarussian State University and got the qualification of philologist and Russian language and literature teacher. She has worked as a teacher of Russian as foreign language at the International Cooperation Faculty of Belarussian National Technical University for 5 years. She has a big experience of working in groups and individually with students of different age (from 19 to 70 years old). Among her pupils students from Norway, France, the USA, Turkey, China, Nigeria, Lebanon, Libya, Syria, Iraq, United Arab Emirates, Pakistan, Iran. She uses a lot of ways and modern techniques to make the learning process interesting and not boring, takes part in creating of training programs for study.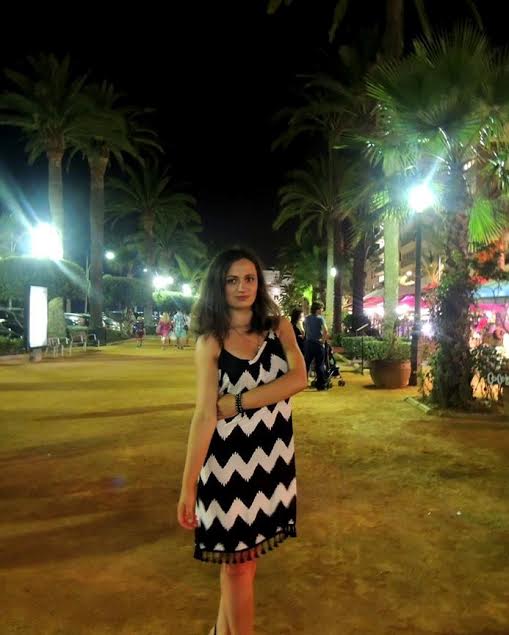 Irina Stashevich
Irina graduated from Minsk State Linguistic University with a degree in "Modern foreign languages (teaching)" and a qualification "Teacher of Russian as a foreign language." She speaks English and German. Has an experience of teaching Russian as a foreign language on the preparatory courses at the university .Uses modern methodic, which helps her students to have a good command of the Russian language.
Daria Zubko
Daria graduated from Belarussian pedagogical university, she has a master's degree in pedagogics. The author of 9 scientific articles. Has had the experience of teaching students from Arabic countries, Turkey, Turkmenistan, Hungary, Chech Republic, China and others.
Elena Yablonskaya
Elena graduated from Belarussian State Linguistic University (Faculty of Philology). Had experience of learning the methodology of Russian as a foreign language in Germany. Got PHd degree in the sphere of linguistics and wrote many scientific works. Elena has been teaching Russian since 2006. She is a supervisor of corporate training and you can find among her students the clients from different foreign companies.